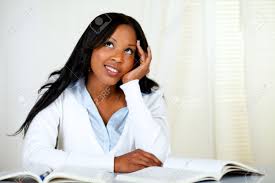 You must have seen your admission reflect as admitted in JAMB CAPS for you to appear on this page. Thanks for joining us at the Eagles Camp, and welcome. Here are some unwritten norms you must follow if you don't want folks on campus to ignore you as you pursue knowledge. BE HUMANE!
1. Don't call someone continually more than twice. I am aware of how crucial what you want to express is. For crying out loud, don't contact someone on their cell phone constantly, even if I know you want to connect. Some of you have the ability to contact someone 10 times in a row and act as though they are in charge of your life. Learn how to send texts. Never forget to text.Someone may not be near their phones at that time if they don't return your calls after one or two calls, indicating that they have more important matters to take care of. Quit calling. Unless they owe you money, that is.
2. Please don't look at your neighbor, classmate, or colleague when they are being yelled at. The situation becomes awkward twice as a result.
3.  Don't look at someone when they accidentally drop something on the floor, eat something off the plate, or are unable to use a knife or fork. The same goes to people sneezing, coughing or even letting out an uncontrollable fart. They are all involuntary actions, pretend like you didn't notice.
4. Don't make it so obvious by repeatedly apologizing and repeating the same word about the situation. For example, if you accidentally touched a guy's penis or breast, accidentally entered the room where someone is changing while using the restroom or bathroom, and you happen to see their nakedness. It's foolishness.
RECOMMENDED: What is AEFUNAI six files for newly admitted students and how to process it; All you need to know
5. Never use the restroom next to someone who is using it. If you use the restroom right next to someone else's, it makes both you and the person using it uncomfortable.
6. Return any money you have borrowed, regardless of whether it is N 100, N1000, or N10, 000 before the other person realizes he lent it to you. It demonstrates your moral character and integrity. The same is true for anything you borrow, including lunch boxes, pens, and borrowed umbrellas. Your decency is important.
7. When someone is treating you to lunch or dinner, never order the pricey dish on the menu. This is something that both men and women should keep in mind. Ask them to place your food order if you can.
8. Avoid awkward questions like, "Oh, you're not married yet?" Or 'Don't you have kids?' or 'Why didn't you buy a house?' it can embarrass or devastate the person. Have common sense!
REVEALED: 10 FAQs of Newly Admitted Students; A FULL GUIDE
9. Avoid adding fuel to the fire by saying, "I knew this would happen," when someone makes a bad investment and loses money. You ought to have paid attention to me. Don't make somebody feel worse about failing.
10. Always hold the door open for someone who is following you. It makes no difference if it is a man or a woman. Being polite or showing kindness to others in public won't make you grow smaller.
11. When in doubt, apologize; when in doubt, be quiet. Just saying "I apologize, I was wrong on this/that" does not diminish who you are as a person. These are the "BASICS" that generally apply to relationships and marriages.
12. When taking the subway, car, or bus, wear earphones. Make sure no one else hears the good or bad music you choose. No matter how good you think the song or sound is, don't make them suffer by forcing them to listen to it. Always assume they're not feeling it. Additionally, refrain from singing aloud while wearing an earpiece while walking to lectures, attending night classes, or anywhere else unless you are by yourself. Otherwise, you might not realize how embarrassing it is for you to be driving.
TRENDING: 10 Frequently Asked Questions (FAQ's) of Newly Admitted Students of AEFUNAI – Get Answers Here
13. No matter how close, younger, or younger someone is to you, never knock on their door unannounced. Call them and schedule a visit appointment, preferably within the next few days or at the very least, barring an emergency that necessitates one-on-one interaction rather than phone conversation.
14. Wait for a response when you knock on someone's door before entering. Knocking entails, "May I enter?" not "I'm coming in," either. Before you decide what to do next, get a response from inside the house. No reply at all? then turn around.
15. Always, always extend your hand to shake someone's hand and do so while grinning and giving them a direct look in the eyes. Make a firm handshake, especially for men. Stop yelling, "my guy!" Kee the way? Secondary school is no longer your home. BEHAVE!
16. Try to chew your food while keeping your mouth shut. Jesus, oh Jesus! You will undoubtedly forget this when you eat in public if you don't learn it in the privacy of your own home. To the utmost disgust of others who have to listen to you chew.
DO YOU KNOW: Ten (10) Things You Must Do/Know Before Coming To Ikwo For FUNAI Post UTME
17. Always carry a handkerchief when you leave the house. The least you can do for yourself given the prevalence of airborne illnesses and germs is to cover your mouth when you sneeze and yawn. You shouldn't spread some of yours around just as much as you'd like to avoid picking up something new.
18. The most crucial! When someone hands over their phone to you to view a specific picture, don't swipe left or right unless they give you permission to. Additionally, avoid looking through their call lists and messages. People own their own private property, including their phones and their contents. Respect that, please.
Have you Read: AEFUNAI ADMISSION – How To File Your Documents in the Acceptable Order for Clearance
Have a good day and thanks for being polite.
Did you enjoy the article. Drop a comment below. Thanks
Last Updated 8 months